Just Love this site..
I was always taught from the start always look for the logical first..
this site certainly has done that...
6 most unsolved Mysteries
I still wouldnt mind drawing a Tarot spread on the Russian hikers though.
_________________
Have I not here the best cards for the game William Shakespeare :King John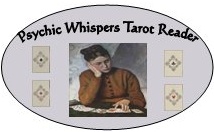 Please Private Message me if you would like a free online reading, Your Reading will be posted in the Forum.
Requesting a free reading in the forum, the results will be posted in the forum, You must be a member and have at least 20 Posts