Personally I think wood are the best.
I made my very first set..and marked them with paint and then stained them to seal them.. Every now and then i need to repaint the symbol. But i just love them and wont use any other set still..
I have bought many different types over the years. crystal as well.. and none feel the same as my wooden ones..
My druid plant is Holly. I have some Holly now, I am going to make a lovely ogam set with them.
I have made lovely clay ones in the past and they feel good.. But because i have the feel for my wooden ones now, I cant seem to venture too far away from them

_________________
Have I not here the best cards for the game William Shakespeare :King John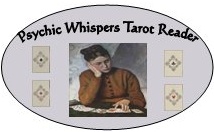 Please Private Message me if you would like a free online reading, Your Reading will be posted in the Forum.
Requesting a free reading in the forum, the results will be posted in the forum, You must be a member and have at least 20 Posts