Sorry this is late..
here is the picture we are to read tonight..
this ATer has passed over loved ones she would like to connect with..
I will also post up some pictures of a haunted place in a couple of hours..
http://i67.servimg.com/u/f67/13/57/99/74/img_0310.jpg
Standby for another email in a couple of hours..
I have just got to pop out and take kids to their disco

Hope to see you all in circles..
DB
_________________
Have I not here the best cards for the game William Shakespeare :King John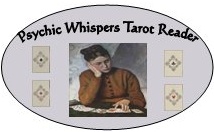 Please Private Message me if you would like a free online reading, Your Reading will be posted in the Forum.
Requesting a free reading in the forum, the results will be posted in the forum, You must be a member and have at least 20 Posts