LOL! I am thinking the brown may be a bit too dark maybe!! LOL!
I am leaving it as is for a minute,, I have an endless resource of buttons in my stock pile , I dont mind the buttons but am thinking of more wood or even marble like Buttons.
the green fleuro may wear on me

Take care and thanks for your input

_________________
Have I not here the best cards for the game William Shakespeare :King John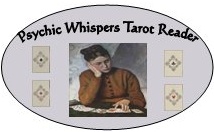 Please Private Message me if you would like a free online reading, Your Reading will be posted in the Forum.
Requesting a free reading in the forum, the results will be posted in the forum, You must be a member and have at least 20 Posts