Theye are so cool arent they..
I tried to join in he station that airs that show over here.. which is W.. where you are i thinks its a lifestyle channel,
I wanted to join up in a forum that discussed episodes,, coz i think they are amazng and yes at times a bit over dramatic LOL!
But hey thats show biz!!
Aaron is so cool, he reminds me of my brother.. every time i watch its like watching my brother LOL!! even my brother freaked out when he first saw it at how much alike they are LOL!! W forum only had discussion aboutbold and the beutiful and young and the restless..



Boring!!! I have requested they put something up about the paranormal programs. havent received and answer yet!!
maybe we could start up a section in this forum about Ghost adventures, and any other paranormal program that we watch.. It just nice to discuss what we have just watched.. coz at times things can be questionable and then I wonder its just me or not that thinks that..
we probably are way behind you over there in the prgrams..we are always way behind LOL!!
But stiill doesnt matter..
anyhoo I am off to finish off my assessments.. Got til midnight to submit them

_________________
Have I not here the best cards for the game William Shakespeare :King John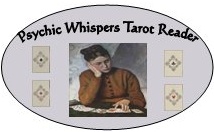 Please Private Message me if you would like a free online reading, Your Reading will be posted in the Forum.
Requesting a free reading in the forum, the results will be posted in the forum, You must be a member and have at least 20 Posts