Alchemy Well what can i say.. Alchemists best main goal was to transmutate base metals into gold and silver.. hence the infamous Philosophers stone. Said to do just this.. and to create the elixer of life..in an aim to keep our youth and create immortality. Times havent really changed have they?
Many believe western alchemy was the birth of our modern science.
Alchemy contributing to our modern chemistry and Medicine..
One major differences between Alchemy and Todays science..
The lack of religions, Myths and spirituality in our modern science. Alchemist were also concerned with their own spirituality and personal development which spilled over into their practices.
Which is major enough difference for some to believe modern science was never associated with alchemy at all..
Regardless of beliefs of where chemistry and the creation of medicines came from. Alchemy and the practice of it, has given us many Symbols that we now in the 21st century recognise instantly..
The Motto of Alchemists "Solve et Coagula" meaning "Solution and Coagulation"
here are but a few..
Our four basic elemnets..
AIR
WATER
FIRE
EARTH
THE FOUR SEASONS
SYMBOLS THAT DEPICT ACTION TO BE TAKEN OR RESULTS(PROCESS)
METALS, AND OTHER SUBSTANCES
OTHER ALCHEMIST SYMBOLS
There are obviously more Symbols in Alchemy I havent even touched on.. these are the most commonly used.. If you would like to add to this collection of alchemist symbols Please feel free to do so.
_________________
Have I not here the best cards for the game William Shakespeare :King John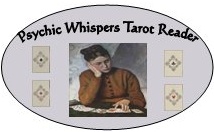 Please Private Message me if you would like a free online reading, Your Reading will be posted in the Forum.
Requesting a free reading in the forum, the results will be posted in the forum, You must be a member and have at least 20 Posts