I dont have many rules and regulations in this forum as i am sure we all know how to conduct ourselves.. and subjects and topics.. well we do the best we can in putting them in the right spot.. I am lenient..

With this forum i do have a couple of asks.. Please no New topics Posted.. Unless you have a subject pertaining to Symbolism and i have overlooked, But please just PM me first..
Also try to keep to the Alphabetical order of the symbols.. Just so it is easy referencing for others and yourself.


Images are needed so others know what symbol we are talking about, looks like.
Can you please make sure that images you use.. Are from public domain.(can be used without permission)
Drawn by your own hand and uploaded, Or a photograph taken by yourself.. or someone else who has given you permission to use.


Information about the meanings can be copied from the internet as long as referencing is used..
as in the url Link is posted at the bottom of your post. and If permission is needed please get it..
If the Information is common knowledge or you have known the meaning for years and have no idea where you got it from Please just state that at the end of your post..
If the information is from a Book Please state the Author , book name and ISBN at the bottom of your post..

Also when writing the meaning please consider others, Please write in Lamens terms.

Any questions about Symbols that have been posted up Please use the seperate forum to ask away til your hearts content..
Keeping the symbol forums free from chat.


_________________
Have I not here the best cards for the game William Shakespeare :King John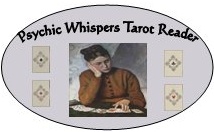 Please Private Message me if you would like a free online reading, Your Reading will be posted in the Forum.
Requesting a free reading in the forum, the results will be posted in the forum, You must be a member and have at least 20 Posts