rockersgurl wrote:

but can others witness a past life memory if it was a stigmata?


LOL! No I mean , Just say someone was crucified in a past life, just as Jesus of Nazareth was suppose to have been, with nails. coz apparently it was common practice (crucifiction) Dont know about the nails thing though..
I have heard on,ly Jesus was strung up and nailed in, And the rest were only tied in..
But i find that hard to believe tying someone in is easy escape. Maybe they did i dont know, But i find it hard to believe since back then they were quite barbaric with their punishments, with disemboweling, quartering, hanging upside down, and all those torture devices, just to name a few.
I dont know whether they ( torture devices were alter on , You know the stretching machine etc..) were later or not.. havent researched on it.
Anyway i am getting off track here..
Just say in a past life you were crucified. and then in this one or another , the same life lessons are being worked on., Would a PL memory kick in and maybe the body respond to that , being such an emotional and traumatic event..
creating Like a replay of a PL you actually did experience.
COz what is Stigmata ?
If its not a hoax, and its not PL memory replay, and its not psychosis, then HOw on this planet does it occur.
they say only those pure , Pure of what?
then why would they experience it?what makes it happen? why does it happen? is there a purpose to it?
Even those deeply religious and totally believe in it.. why would it happen to them ,Is it a religious thing like its a good thing or what?
Is it a bad thing? Like it was for Arquettes character..
_________________
Have I not here the best cards for the game William Shakespeare :King John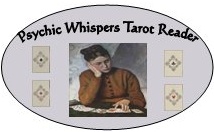 Please Private Message me if you would like a free online reading, Your Reading will be posted in the Forum.
Requesting a free reading in the forum, the results will be posted in the forum, You must be a member and have at least 20 Posts