It is coming up holidays over here in Australia,, kids off school for 7 weeks.. Yay!!
And i get to sleep in and no uniforms and lunches to make

I am sure the rest of the world have some sort of time off too!!
PLUS!! the best bonus i will have time to dedicate to the Haunted Archives and Symbolism threads..
Thanks Also Peppered Frog for your contribution to our symbolism archives..
Every bit of help is much appreciated.
I do tend to take on the world LOL!
I also get to study my Ancestral Path Tarot deck which i have been trying to read a little of the book every day , with little success LOL!

AND!!! I also get a bit of time to work with my guides which means i will posting up my progress with it all..
So through these holidays I want to see how i go connecting to my Master Guide with the help of Bill..
SO!! I am hoping to come up with some development experiments and holding circles for those if anyone is interested..
Also it will give some the opportunity to get to know whats psychic and whats Medium.
We will also need some volunteers for readings too.. so if you would like Medium Readings (Spirit connections of past over loved ones) .. please do not hesitate to put your hand up.. I know i am busy this time of year but i am looking forwards to these circles so If you are up for it,, I will start them immediately..
If you are interested in a Mediumship reading and are interested in coming along to the development circles, I have a couple more techniques i have been playing with to help people with health and Aura readings I can share.....
Please pm or email me.. I would like to get an idea how many are up for it..and then i can work out suitable times.. so they dont incur on christmas shopping and Yule celebrations.
I dont mind if its only me doing readings for others, so please come forwards and dont be shy.. I really would love to practice my connections and experiemnt on how accurate i am picking up the information. I am determined to concrete the connection.
I do hope you all are having a wonderful time christmas shopping and preparing for all the celebrations coming up..
I know me and my children will be using our singing bowls to put out our wishes for Yule time.
My eldest Daughter wants to help making the Yule Log Cake this year.. YAY!! I reckon its the chocolate she wants to lick LOL!
Love light and laughter to you all..
Dancing Bear xxx
_________________
Have I not here the best cards for the game William Shakespeare :King John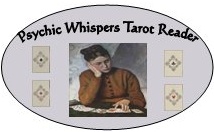 Please Private Message me if you would like a free online reading, Your Reading will be posted in the Forum.
Requesting a free reading in the forum, the results will be posted in the forum, You must be a member and have at least 20 Posts