I have answered your PM..

for those who also are wondering how..

Just click on the Link That is placed in the Blurb on the top of the Forum front page.
It will take you directly to the online circle page..
Scroll down slightly and you will find a Large Grey Parachat box..
Enter a Username where it indicates.
and click enter.
Thats it!! You are in!!
See you there.
_________________
Have I not here the best cards for the game William Shakespeare :King John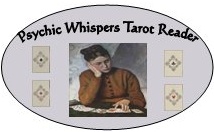 Please Private Message me if you would like a free online reading, Your Reading will be posted in the Forum.
Requesting a free reading in the forum, the results will be posted in the forum, You must be a member and have at least 20 Posts