I dont know about you But i missed this due to Heavy rain clouds in my region.. Being monsoon season here.
So today surfing around i found this..
It probably is the only way many could see it..
It is so cool!!
Its the Lunar eclipse that Just happened on December 21st 2010.
http://vimeo.com/18046748
_________________
Have I not here the best cards for the game William Shakespeare :King John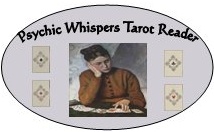 Please Private Message me if you would like a free online reading, Your Reading will be posted in the Forum.
Requesting a free reading in the forum, the results will be posted in the forum, You must be a member and have at least 20 Posts