How can we stay calm and spiritually connected,
When life throws things at you that make you very angry?
Then leaves you with the feeling of immense stress and sadness.
How do you stay connected?..
Can you stay uconnected until you have resolved the situation ( if its resolvable)
Or let it go..
How is that possible, when you havent created the situation, but just dragged into it and then blamed for it..


How do you all stay sane and connected?
I personally find i can still read, i can still do mediumship for others
But on a personal level, I need more!! I feel detached from me.
Its like i am all consumed with a situation rather than consumed in my own stuff.. If that makes sense..
I am desperate to stay connected and allow this thing to pass in its own time and not allow myself to be pre occupied.. I know all the right stuff to do , its just gathering time to do it.
How do you cope with major life stresses and stay connected?
_________________
Have I not here the best cards for the game William Shakespeare :King John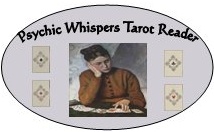 Please Private Message me if you would like a free online reading, Your Reading will be posted in the Forum.
Requesting a free reading in the forum, the results will be posted in the forum, You must be a member and have at least 20 Posts