My Girlfriends Father Passed away this morning!
He was 86 and had a good innings,
He went pretty quickly considering, He had both of his daughters with him holding his hand when he passed.
Friends husband and children will be flying over for the funeral.
I wish i could be there with her.. She is such a good friend it is hard when you cant be there for them.
But i am sure she will be fine with all of her family surrounding her.
Thanks CN for your Love.
I will continue to send my Love to her and her family..
They are such nice people.
May you go Gently and in Peace George. Greet your Mother, Aunt and Father and allow them to lead you.
I Never Met you, being so far away, But with all that has been told to me by your Daughters you are one very special Gentleman, who is Loved and adored by all who knew you.
Blessings to you , May you now rest! And I am sure I will speak to you soon

_________________
Have I not here the best cards for the game William Shakespeare :King John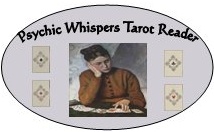 Please Private Message me if you would like a free online reading, Your Reading will be posted in the Forum.
Requesting a free reading in the forum, the results will be posted in the forum, You must be a member and have at least 20 Posts