I think this circle went well..
Definately picked up on the clergy man of the church who was killed init..
Very sad Place and made Ming feel on edge..
I guess thats how many people would have felt..on edge and scared really.
It is the San Lucas Prison, On San Lucas Island off Costa Rica.
It was a place where they sent men and boys to prison..
Not many men served there entire sentence ,
apparently once on San Lucas Island you dont come off.
Minimum Sentence was 7 years you would be lucky to survive 5
The amount of deaths and torture on this place was horrific and loads and loads of records dont exist.
The Court Yard was a plce of public torture and punishment.
One female nurse's was brutally murdered and chopped up into pieces.
The grafitti of the woman with Umbrella is suppose to be her. and the red is her blood.
It has been proven that this is not the case.. the red is actually paint.
But
the other image of the other woman actually is painted with Human blood.
Whether it be the said nurse's no -one knows.
Faith in this place was lost for many and clung onto for dear life by others.
It must have been hell to be sent here.
as Ming said it felt like a concentration camp.
San Lucas prison do have day tours; so if any member is passing that way or lives near. It would definately be interesting to go.
http://www.sanlucastours.com/San_Lucas_Prison.html
Here is the link for more information of an investigation done by Ghost Hunters International
GHI
Creepy place indeed.
Look forward to next weeks Ghost Hunting Circle!!!
Disclaimer on images:: At no stage am i claiming these images are my own. and to my knowledge are in the public domain.
Many come from people who have actually gone on a day tour and have placed them on the internet to share..
_________________
Have I not here the best cards for the game William Shakespeare :King John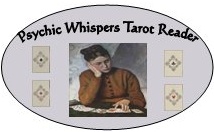 Please Private Message me if you would like a free online reading, Your Reading will be posted in the Forum.
Requesting a free reading in the forum, the results will be posted in the forum, You must be a member and have at least 20 Posts