Was watching a show last night on reincarnation and proving what was coming through.
It was on BBC.
Anyway they used a precific case in Bath england.
Where in the 60's one woman was starting to talk about nightmares she was having since chldhood.
She was a Cathar, and religeous group in france, Condemed by the Catholics.
they were labelled heretics.
and eventually tracked down out of hiding and masacred by the inquisition.
after investigating the stories the woman was recounting , the doctor realised she was coming up with names she possibly would not have been able to access, the names were recorded, accounts were recorded, and this woman had the memory of apast life.
More people were coming forwards with similar stories.
it looked like what seemed to be a mass reincarnation of this group of people known as Cathar in the Languedoc area of south-west France in the 13th century.
It was a fasincating program, to watch them follow all the notes and try to find some flaw in the findings.. there were some examples where the Dr Guirdham had actually filled in some gaps, which was picked up.. But I wasnt convinced the Dr actually came up with all the details.. as only a couple of gaps were filled, not all!
I have always been interested in reincarnation , as this is a belief that was never discounted in my family growing up, it was always accepted as part of the cycle of life.
But being me, I always needed to know if it were true.
Watching and reading as much as i could on the subject to make up my own mind.
here are a few articles i found on line about the show and research on Reincarnation files that have been looked into and researched.
a few file cases
http://www.pureinsight.org/node/4363
This is about the program i watched
http://www.thisisbath.co.uk/Bath-reincarnation-sect-TV/story-11329189-detail/story.html
Info on Cathar religion and what the Catholics had against them,
It is a fasinating read if you want to know more!
http://www.cathar.info/120112_catholicviews.htm
_________________
Have I not here the best cards for the game William Shakespeare :King John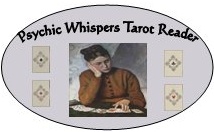 Please Private Message me if you would like a free online reading, Your Reading will be posted in the Forum.
Requesting a free reading in the forum, the results will be posted in the forum, You must be a member and have at least 20 Posts