Yeh Well I saw a few bits fly through prior to the bigger bit they think is a UFO,

Do you have that much space junk up there RG?

I am interested in UFO's always have been.. and seen some pretty good hoaxes LOL!! I think this one is mistaken identity LOL!!.

_________________
Have I not here the best cards for the game William Shakespeare :King John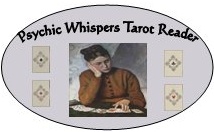 Please Private Message me if you would like a free online reading, Your Reading will be posted in the Forum.
Requesting a free reading in the forum, the results will be posted in the forum, You must be a member and have at least 20 Posts