Just a little note to Guests..
I notice hundreds of guests every week lurking around the forum.
Welcome and thanks for browsing

Did you know more than half the Forum is hidden?
If you want to see what else we have going on, the latest on what we are talking about, and have your say..ask questions you have been wanting to know the answers to,, we might be able to help dispell a few myths.. or if you are a psychic /Medium and want to join in, we would Love to have you.. everyone is an asset to this forum.
All you need to do is ...BECOME A MEMBER... ITS FREE!!
You can opt to receive the newletter i send out once in a while letting everyone know The New experiment we are doing..
We have Dream Divination circles (Open to all..)
New and Full Moon Meditations (Open to all..)
Tarot Card readings For everyone ( Need 25 posts or more)
We Have regular Psychic Circles in the Live chat rooms embedded in my website.. Which also has audio if you choose to use that tool too... that is so we can laugh at each others accents LOL!
Our psychic Circles are for members who want to practice Psychic and mediumship skills.. Remote viewing etc..
It is also open for those who want a reading.. About themselves.. or want us to connect to a past over relative.. Just become a member,and PM us.. Its all free!!
All you need to do is become a Member to benefit from all that is hidden from Guests
_________________
Have I not here the best cards for the game William Shakespeare :King John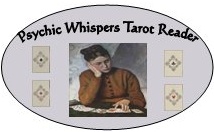 Please Private Message me if you would like a free online reading, Your Reading will be posted in the Forum.
Requesting a free reading in the forum, the results will be posted in the forum, You must be a member and have at least 20 Posts