Funny you should mention this i have been drawn to this symbol for a couple of weeks now.. I have a silver one with lapis lazuli as the centre of the eye..
I am not into Egyptology really but this eye for me is a protector, deter-ant and quite pretty..

The article your friend posted was quite interesting and a plausible connection..
Not that i want to completely agree, But plausible and well spotted connection.

The reason i say that i cant wholly take it is as gospel like most things, Not only is it just me But you know when that movie 23 came out..with Jim Carrey.. One of his more serious roles about the number 23 and all of its connections.. we can do that with with any number and find a way to connect the dots. Just like many symbols throughout the ages..
I have been studying symbols and old codes lately. Its very interesting reading.
and has opened my eyes to a lot of our ancient symbolism. And the way us humans put meanings to them and how those meanings change to suit the ways of thinking of the times. Just as i believe that is what has happened here.. this is why it is plausible too..because it suits now!!






_________________
Have I not here the best cards for the game William Shakespeare :King John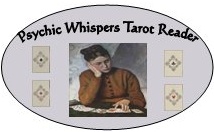 Please Private Message me if you would like a free online reading, Your Reading will be posted in the Forum.
Requesting a free reading in the forum, the results will be posted in the forum, You must be a member and have at least 20 Posts