610-30 South St. Louis Street in Los Angeles, California, United States,

Images for Linda Vista Hospital


About LInda Vista Hospital.

Love to go there myself.. Looks like a bit of activity. right up my ally!!
What do you think about this place?


_________________
Have I not here the best cards for the game William Shakespeare :King John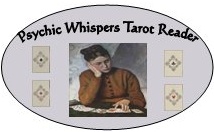 Please Private Message me if you would like a free online reading, Your Reading will be posted in the Forum.
Requesting a free reading in the forum, the results will be posted in the forum, You must be a member and have at least 20 Posts