I was one of those girls CN.. I watched the Monkees every weekend on TV when i was young, we had our favourite Ep's AM>.
Funny you should say you had daydream believer in your head.. Snap!! So did I.. I was my all time favourite song of the Monkee's and Davy Jones i was going to marry LOL!!
_________________
Have I not here the best cards for the game William Shakespeare :King John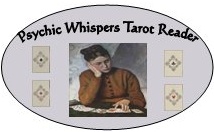 Please Private Message me if you would like a free online reading, Your Reading will be posted in the Forum.
Requesting a free reading in the forum, the results will be posted in the forum, You must be a member and have at least 20 Posts