Love all the images on them.. Looked like support structure to me.. they are a bit odd!! But the images got me more intrigued.. had all sorts of wildlife on them.. the place they are found is arid.. wonder if the place back when those structures were built, wonder if it was a lot more Lush and those animals flourished..


I know many many parts of africa use to be rainforest and now arid as a dirt bowl..
Turkey seems to be a little bit the same.


Thanks for sharing AM I love this type of find!!

_________________
Have I not here the best cards for the game William Shakespeare :King John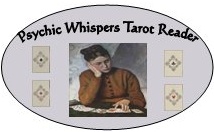 Please Private Message me if you would like a free online reading, Your Reading will be posted in the Forum.
Requesting a free reading in the forum, the results will be posted in the forum, You must be a member and have at least 20 Posts