I wouldnt have a clue about the server Parachat use!!
And the room name i thinks is "psychic circles" Pretty sure thats all i put to create them..
Sorry cant give you their server!


_________________
Have I not here the best cards for the game William Shakespeare :King John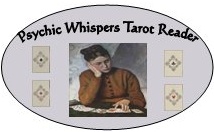 Please Private Message me if you would like a free online reading, Your Reading will be posted in the Forum.
Requesting a free reading in the forum, the results will be posted in the forum, You must be a member and have at least 20 Posts