As You all Know i have a Passion for Bears, one that started when i was very little, and hasnt stopped..
I am also a voice for Animals Australia, WSPA, Care 2 Being a Voice for the Voiceless.
I am always posting up the horrors of mankind and what they do to our innocent babies.
But i will not do that here, as it doesnt really serve my spirituality well, I really do struggle to keep the peace within, when i am on a rampage to make an animal cruelty issue viral.
What i will do here is post up Our triumphs, Our rescues, the happier stories that come out of all of the members hard work to save these babies.
and here is one story about Two Bears that were being used in Pakistan for Bear baiting to earn money to support families.
In exchange for an income these Bears have been handed over to a sanctuary to live out their days in freedom and peace.
You have 5-6 year old Robin and Yarrow, Both these Beautiful Asiatic Black Bears have been extensively used in Bear Baiting, by their owners, their nose rings are now gone, all chains on their legs gone and all their wounds tended to. they are recovering, when healthy enough they will live out the rest of their lives in Bear sanctuary , with only kindness, and caring.. I Love these stories.
http://www.wspa.org.au/latestnews/2012/Two-more-bears-rescued-in-Pakistan.aspx
_________________
Have I not here the best cards for the game William Shakespeare :King John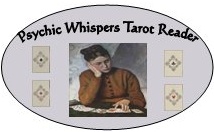 Please Private Message me if you would like a free online reading, Your Reading will be posted in the Forum.
Requesting a free reading in the forum, the results will be posted in the forum, You must be a member and have at least 20 Posts