I have been receiving SPam Private Messages regarding someone claiming to be from the Ghost Adventures crew wanting to investigate the local school in my area..

It is too fishy and lacks so much detail..It is Spam.

the website they give doesn't exist..
Please be careful Members, do not reply to the email given in Private Message.


I am a Hard Core Ghost Adventures Fan, the information given lacks so much in these messages.
DO not answer the Pms Guys!! Its a Scam!!!


_________________
Have I not here the best cards for the game William Shakespeare :King John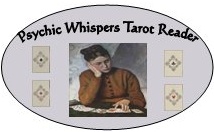 Please Private Message me if you would like a free online reading, Your Reading will be posted in the Forum.
Requesting a free reading in the forum, the results will be posted in the forum, You must be a member and have at least 20 Posts