Wishing everyone a Happy Solstice time where ever you are..
I am in Australia, So it is our Summer solstice here.

We celebrate by huddling up indoors and putting on the air-conditioner. LOL! It gets ridiculously humid and hot here in the Tropics..especially Humid.
But it is a time that all the Summer fruits are out.. Nectarines, Cherry's, Grapes, Peaches, Watermelon Yummo!!! Its time to pot your herbs and put them to higher grounds, ready for the monsoonal rains, Get your gardens trimmed back and ready for a massive growth spurt with the humidity and rains that are coming.
Mark the summer solstice using the Awen Pole with the sunrise.
Spring cleaning ready for the celebrations. and more room for the toys the kids get for Christmas.

Being a Vegetarian family We look forwards to the lush freshly harvested Fruits and vegetables as our banquet to celebrate.
We do eat a little seafood, freshly locally caught. So we are looking forwards to that too.. (we are not quite Vegan.)
We also Light a Candle nightly for our past over ancestors, as a reminder of them and an invite for them to say they are welcome to come celebrate with us.
We use the singing bowls for a Family ritual. From NOW, Solstice to Christmas day we write down what we would like for others and the world for the New Year to come. , we ritually each burn our paper with our prayers and wishes, so the smoke can then carry them out into the atmosphere, and hopefully get answered.
Summer solstice for us is a time of year we celebrate Life, Family, and count our blessings.
We also, this year will be fostering little dogs to give them a home for a while until they can get forever homes. This is the first time we have fostered dogs, so i have no idea how we are going to go giving them back when we have to

I probably will be ok if they had a loving family to go to, but if they have to go back to the shelter it might be a different story. Wish us Luck

We live up the top of Australia where the climate is completely different to the bottom half.. So if you live further down what do you do for the solstice?
ANd not forgetting, Many of my friends where it is Winter Solstice..Snowing and getting colder..
What are you doing to celebrate?
_________________
Have I not here the best cards for the game William Shakespeare :King John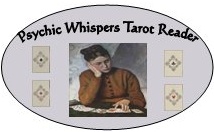 Please Private Message me if you would like a free online reading, Your Reading will be posted in the Forum.
Requesting a free reading in the forum, the results will be posted in the forum, You must be a member and have at least 20 Posts