This deserved a Mention. I am reading a book at the moment which has the experiences of two inexperienced Paranormal investigators . Ghost Hunting Diary 1 ( it can be found in Movies and Books area : Paranormal Ebooks ) Free download.
This Plantations has a history that consists of Indian Burial grounds, slavery, Murders..
It is a 215 year old homestead in the South.
Apparently upon arriving you may be greeted by an old man in blue overalls, telling you the place is closed..Dont believe him, he is a ghost!! Not wanting anyone on his property!!
Apparently their have been 10 murders on the property .. and it is said to be an old Native American Indian Burial grounds.
Here are some Youtube videos on the place..
I cant find Ghost Adventures anything on this Plantation.. So if anyone comes accross anything with GA and their investigations on this place please let me know and post it up..
As you can tell i am a big fan of Zac, Aaron and Nick.
I do like EVPs of Spirit voices, because not all the time do our cameras capture everything. I always have two going in the same area, because one sometimes picks up what the other doesnt, How that works i have no idea, but it seems to happen.
In this link are amateur investigators EVPs and videos. I think they are pretty darn cool.
Also for some reason this link will not reduce in size so sorry if it makes your page huge!! I have tried everything to reduce it. Maybe because it has the word youtube in it?? Sometimes that happens.
https://www.youtube.com/results?search_query=Myrtle+Plantation&oq=Myrtle+Plantation&gs_l=youtube.3..0l5j0i5.3350.7201.0.7522.17.15.0.2.2.0.222.2234.3j1j9.13.0...0.0...1ac.1.MpB-h4nlltU
Here is an official website where if you are fortunate enough to live near or are on holidays.. Make yourself a booking..

You may end up with hand prints on your bathroom mirror..Or lay in bed at night hearing ghostly footsteps walking up and down the stairs.
http://www.myrtlesplantation.com/
Here are a few website i have found which are quite interesting read..
http://paranormal.about.com/od/hauntedplaces/ig/World-s-Most-Haunted-Place/The-Myrtles-Plantation.htm
http://www.prairieghosts.com/myrtles.html
Here is an episode of TAPS on the Myrtle Plantation.. It comes in 3 parts.
IN true form of TAPS they debunked some stuff.. and couldnt explain other happenings.. Cool episodes!!
_________________
Have I not here the best cards for the game William Shakespeare :King John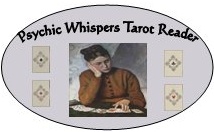 Please Private Message me if you would like a free online reading, Your Reading will be posted in the Forum.
Requesting a free reading in the forum, the results will be posted in the forum, You must be a member and have at least 20 Posts