Reading on their website they also have a 2 hour special on Halloween.. they journey to Transylvania..
SO cool!!
http://www.ghostadventurescrew.com/web/
As you can tell I just love these guys..
No nonsense objective paranormal investigations..
As a Medium I would love to be at one of their investigations.. One can only dream LOL!!
So I guess i will settle for watching their episodes..
_________________
Have I not here the best cards for the game William Shakespeare :King John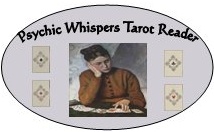 Please Private Message me if you would like a free online reading, Your Reading will be posted in the Forum.
Requesting a free reading in the forum, the results will be posted in the forum, You must be a member and have at least 20 Posts