OMG I dreamt of this horrific take over of vampires last night.. it had an egyptian feel to it too..

they were after reincarnations of egyptian queens. and then they were taking over.. keeping those who were unusual and had unusual gifts etc..
I morphed every now and then into either a player inthe dream or just watchign from above.
I was someone who could walk through walls.. and was able to go observe what they were up to.
as it was only a matter of time before they got to where i was hiding outl
they didnt relaise at first i wasnt an apparition.. and tried to get me... but i floated from room to room throught the walls..
I finally got outside and was passing a house onthe grounds of their lair..
and all the top head honchos of vampires were in there deliberating over something.
i wasnt ahnging around so off i went until i noticed behind me there was a chase on.. two asian men were being chased by vampires , so it was time to get out..
One of the poor asian men didnt make it.. btut he other did with my help.
we both ended up on a bus out of there LOL!!
It was so surreal. its like it was a reality.. when i woke it was still n my head..
I wonder what it menat?
anyone have any ideas..
I am guessing i watch too many ghost and murder programs.. and a total fan of ay vampire movie..
so its probably all the mrobid stuff i watch coming to haunt me in my dreams LOL!!
I was only sitting ther yesterday watching some psychic detective program thinking ,, I watch too many of theses really LOL!!

_________________
Have I not here the best cards for the game William Shakespeare :King John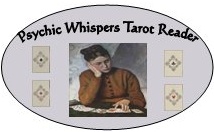 Please Private Message me if you would like a free online reading, Your Reading will be posted in the Forum.
Requesting a free reading in the forum, the results will be posted in the forum, You must be a member and have at least 20 Posts