CLOUDS!!
I know that clouds are not a symbol we have invented to mean something, like most symbols. But clouds were used well before we started scrawling chicken scratches in the dirt.
Clouds were one of the very early signs humans used, not only for predicting weather but also the future of battles. Depending on the weather and how the prevailing winds or signs from nature, depends on whether the Kings could expect a win. How the weather deteremined a battle win i have no idea, logically these days, but back in the time where little was understood, weather and clouds were used to predict the future. as were the patterns and behaviours of animals which is another thread altogether.
The chinese used the clouds to determine when and what to plant and harvest. as some including me use the Moon.
depending ont he patterns of the clouds , it means something.
whether it means impeding weather or bright sunshine, Farmers all around the world for centuries have used the Clouds to predict, as Sailors use the stars.
Cirrus Clouds, they are associated with fair weather, but in cold climates with constant winds they can be associated with coming blizzards.
here is a great blogspot that give many examples of the
Cirrus clouds
Cumulonimbus, That one is a mouthful definate sign of approaching storms, winds fromt eh same direction the clouds are coming from can also imply a drop in temparature
here is a
Nasa Website
showing a cumulonimbus cloud over Africa.
Scuds, they are vapoury clouds they mean continued bad weather.
I remember seeing these clouds often where i grew up.
Here is a weather website with a few examples.
Hail Storm Cloud often depict a storm is about to turn into a tornado and of course hailstorm
Great Hail Storm Cloud example
Cirrocumulus meaning fair weather.
Cirrostratus, a grey cloud, bad, cold weather.
Cumulus
, these clouds we all love, the big fluffy white clouds.
Nimbus Clouds
Usually are big fluffy Grey to black clouds covering the whole sky and of course showers come with it. Great steady rainfall from these clouds, great for garden

The image supplied is a favourite of mine, its absolutely beautiful photography.
Stratus Clouds
, are those ones you drive through, they are Low grey and fog like, Often rain and snow come with Stratus clouds, they are also often come with very still air.
Here are a few examples of stratus clouds
http://ed101.bu.edu/StudentDoc/current/ED101fa10/jenmks/images/stratus%20clouds%20raining.jpg
On a Mountain
http://eo.ucar.edu/kids/sky/images/6159_sm.jpg
_________________
Have I not here the best cards for the game William Shakespeare :King John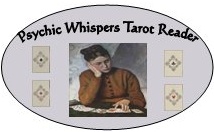 Please Private Message me if you would like a free online reading, Your Reading will be posted in the Forum.
Requesting a free reading in the forum, the results will be posted in the forum, You must be a member and have at least 20 Posts