I believe animals have soul mates. Sometimes they dont have to be other animals, but us humans too.

I just Love the Kitten and the crow.

Every time i watched the lioness and the calf, i was waiting for her to pounce LOL!..

Thanks RG!

_________________
Have I not here the best cards for the game William Shakespeare :King John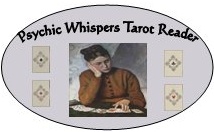 Please Private Message me if you would like a free online reading, Your Reading will be posted in the Forum.
Requesting a free reading in the forum, the results will be posted in the forum, You must be a member and have at least 20 Posts