What a bugger.
It must be fixed, COz I am getting in Ok..
SOmetimes they attach them to the url..somehow!!
Not long ago as you recall they were trying to crack peoples passwords.
I am sure they would not have cracked Solandias Login password.
But they could attach things to forum codes.

Which is why i go through the people i do.. because they do weekly checks. and clean them up if that is Needed..

The host i go through for the last 5-6 years are the best ever Web hosts..

Lets hope it is not an ongoing problem for AT!!
_________________
Have I not here the best cards for the game William Shakespeare :King John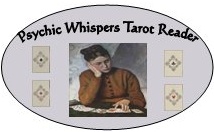 Please Private Message me if you would like a free online reading, Your Reading will be posted in the Forum.
Requesting a free reading in the forum, the results will be posted in the forum, You must be a member and have at least 20 Posts