We need like buttons LOL!!
Right back at ya!!
New Moon is wonderful time..
My Garden loves me to give it a weed and prune this time of month.
, planted some seeds too today.. with the light fresh rains, and the new moon, hopefully they will flourish..
the ants have already devoured my peppermint seeds

little buggers..
I suppose we all need to eat LOL!!
_________________
Have I not here the best cards for the game William Shakespeare :King John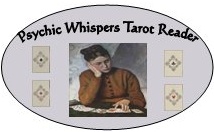 Please Private Message me if you would like a free online reading, Your Reading will be posted in the Forum.
Requesting a free reading in the forum, the results will be posted in the forum, You must be a member and have at least 20 Posts