Please post away any questions you have of any posts , in the Symbolism forum..
Keeping this are just for the chit chat..
Keeping the rest of the forum purely for symbols and their meanings.
I do hope you like this new area in your forum..
I have always wanted to have a an area to go to that i can use for researching symbolism..
I cant think of any better place than Here

_________________
Have I not here the best cards for the game William Shakespeare :King John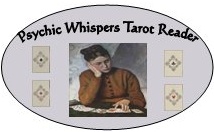 Please Private Message me if you would like a free online reading, Your Reading will be posted in the Forum.
Requesting a free reading in the forum, the results will be posted in the forum, You must be a member and have at least 20 Posts