When browsing this forum , you will on the odd occasion come accross this images in a Members signature.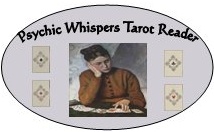 This Means the Member doesnt mind giving the odd readings here and there, all you need to do is Private Message them.
New members Welcome. A minimum of 10 posts is required
Your reading will be posted "In the Forum".
If you would like to get a "Private Reading" then you can go to
www.dancingbearonline.com
Click on the "online readings" link
a List of Members who dont mind giving readings will also be posted on the newletter board on the home page of this forum.
If your name is not on the list, and you wouldnt mind giving the odd reading here and there in the forum Please just let me know by private messaging me and I can add you..
_________________
Have I not here the best cards for the game William Shakespeare :King John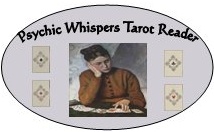 Please Private Message me if you would like a free online reading, Your Reading will be posted in the Forum.
Requesting a free reading in the forum, the results will be posted in the forum, You must be a member and have at least 20 Posts